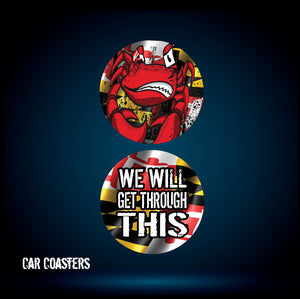 We are a small St. Mary's County based business dedicated to helping fight this virus. Together we will stand strong and beat this.
**For EVERY purchase, a portion of the funds will be donated to someone in need.**
Message us right away to order and give someone a chance at making it through these tough times.
Rubber Round Car Coaster - 2.56" diameter. These are perfect for any car, great to show off at events or as promo items.