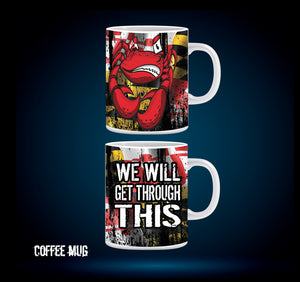 We are a small St. Mary's County based business dedicated to helping fight this virus. Together we will stand strong and beat this.

**For EVERY purchase, a portion of the funds will be donated to someone in need.**

Message us right away to order and give someone a chance at making it through these tough times.
This high quality 11oz. ceramic white mug has a premium hard coat that provides crisp and vibrant color reproduction sure to last for years. Perfect for all hot & cold beverages.

• High Gloss + Premium White Finish
• ORCA Coating
• Dishwasher and Microwave Safe